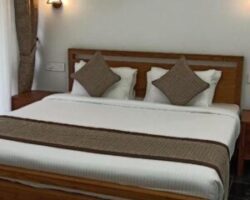 price starting at Rs.6,118.00 per night
The spacious family independent cottages are meticulously made and are surrounded by lush green mountains. Our independent cottages can accommodate couples with children and small families. What's more? The cottage also includes a special dining area, large living area, state-of-the-art modular kitchen, and an undisturbed private courtyard.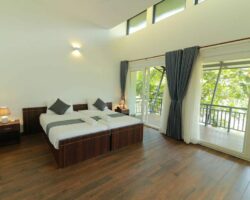 price starting at Rs.4,998.00 per night
This luxurious room looks out over the unobstructed view of the mountains, Sattva's pristine blue waters of Infinity Pool and a large pond. They are designed to the highest specification and bring you the best of both worlds, nature and luxury.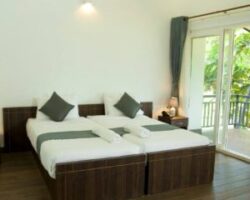 price starting at Rs.4,438.00 per night
Spacious, awe-inspiring with breathtaking mountain views, these rooms are an ideal hideaway on a relaxing break. The rooms feature contemporary furnishing and a relaxed environment. The mountains nearby will give a beautiful panoramic view to seize the day.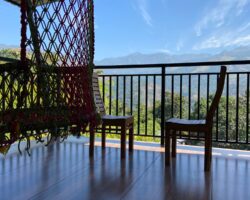 price starting at Rs.8,015.00 per night
This well-furnished spacious room is ideal for a group of 5 and it comes with a private balcony and the scenic view from the mountain will leave you spellbound. These are beautifully curated rooms with all facilities including a kitchen for light cooking (additional cost of Rs. 500)