Beyond Your Imagination A Luxury Resort in Kakkadampoyil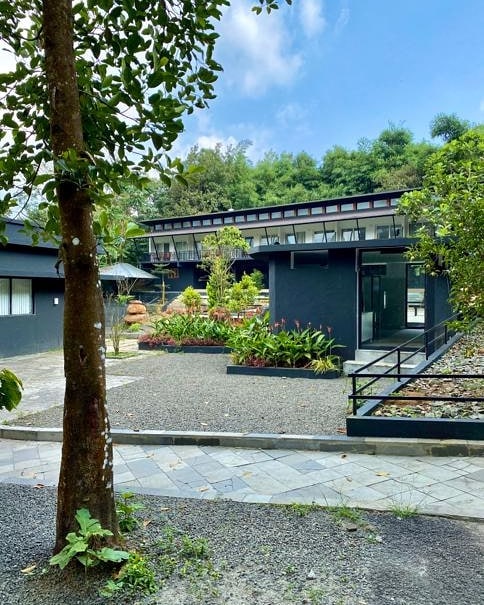 We invite you to experience the melody of an illusion at one of the most scenic luxury resorts in Kakkadampoyil. Then, enjoy the refreshing lap of tranquility at Sattva Resort in Kakkadampoyil, the best among Kakkadampoyil resorts. Come and be a guest of the winds, the mists, and the hills. Sattva -The Awakening Garden is waiting for you!
A vacation that will blow your mind
Have you been looking for a fun-filled and peaceful holiday spot to escape the daily grind? We are delighted to welcome you to Sattva Kakkadampoyil. Our commitment is to ensure that every guest leaves with a smile of satisfaction. Sattva Kakkadampoyil Resort is the ideal escape spot for breathtaking views, adventure activities, and premium amenities. The rooms in Sattva are designed to provide comfort and luxury. No matter what your purpose is, whether it is an annual family vacation, a delightful honeymoon, a nerdy work vacation, or a business meeting, we have the perfect rooms for you. The breathtaking view from the luxury rooms offers a romantic atmosphere and cozy climate.
Why Kakkadampoyil?
Kakkadampoyil is a small village in the Kozhikode district of Kerala. A distance of 48 km separates it from Calicut city. Kakkadampoyil is one of Malabar's most remarkable tourist destinations, with an elevation of more than 2000 feet. Kakkadampoyil is your dream vacation destination because of its breezy cool climate, grass-covered valleys, waterfalls, and friendly people.
It is surrounded by dense forests, pristine waterfalls, and deep valleys that add to its charm. Discover and enjoy the beauty of life in this romantic location. Kakkadampoyil is fast becoming a popular tourist destination, especially among nature enthusiasts. Hence, the place is sometimes called 'Malabar's Ooty.' Here, travelers enjoy the cold climate and get away from the hustle-bustle of city life.
Sattva The Best Resorts in Kakkadampoyil
Sattva-The Awakening Garden is a lovely hill station nestled in the Western Ghats. Even though Sattva is one of the most popular tourist destinations near Kozhikode and Malappuram, being there during the weekend is an entirely different experience. However, the most awaited season is approaching, so you should plan a weekend trip to Sattva.
In Kerala, Kakkadampoyil is one of the most popular tourist destinations. A romantic location to explore and enjoy life's beauty. Sattva, the best resort in Kakkadampoyil, is located in Calicut and offers unique views of the mythical mountain peaks. The multi-cuisine restaurant serves delicious food from a wide range of cuisines. A perfect concoction of food can be found at the Sattva kakkadampoyil restaurant. You can always find a space to sit with your family at our family-friendly restaurant.
At Sattva Resort, we offer Ayurvedic rejuvenation therapy for illnesses to wellness. We offer packages for 7, 14, 21, 28 & 42 days. Rasayana Chikitsa, also known as a rejuvenation therapy, is often associated with rebirth, revitalization, and eradication of all ill effects related to previous health problems. As well as decontaminating the body, it also affects the mind and spirit.
Sattva Kakkadampoyil Resort Booking
Are you searching for a resort at Kakkadampoyil for a better stay? Sattva offers different types of rooms in Kakkadampoyil. You can contact Sattva for Kakkadampoyil resort booking.